The forever smiling and multi-faceted Anusha Ravi gets candid about celebrating every waking minute of life!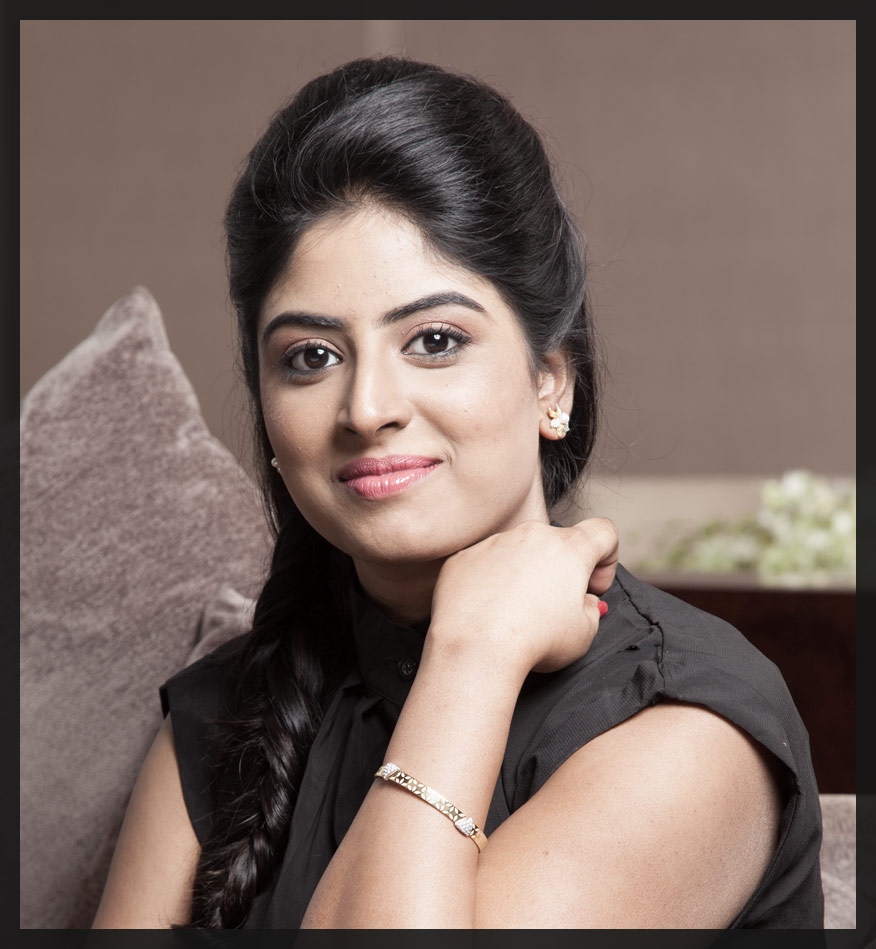 Flawless complexion, picture-perfect features and captivating eyes…Chennai-based Anusha Ravi is the epitome of a beautiful Indian woman! This true blue Malyali has many talents (to say the least)—she is an engineer by education, a Subject Matter Expert at Amazon.com by profession and a trained Bharatanatyam dancer by passion. As if that wasn't enough, Anusha also often dabbles with fashion photography and has several model makeovers and portfolio shoots to her credit. She even recently starred in AVM's telefilm as one of the lead characters. "But acting is not my cup of tea, I prefer being behind the camera," she is quick to add. Talk about wearing many hats! The confident and multi-talented lass is always up for a challenge, be it in her personal or professional life. Her straightforward approach to life helps. "Life is short and every minute should be treasured. So live life to the fullest, come what may!" she exclaims echoing our belief that every day should a celebration and that #EveryDayIsWomensDay. No wonder that this happy-go-lucky beauty doesn't believe in planning anything, as she would rather just go with the flow. "Trust me, that is the true secret of happiness," she confides in us.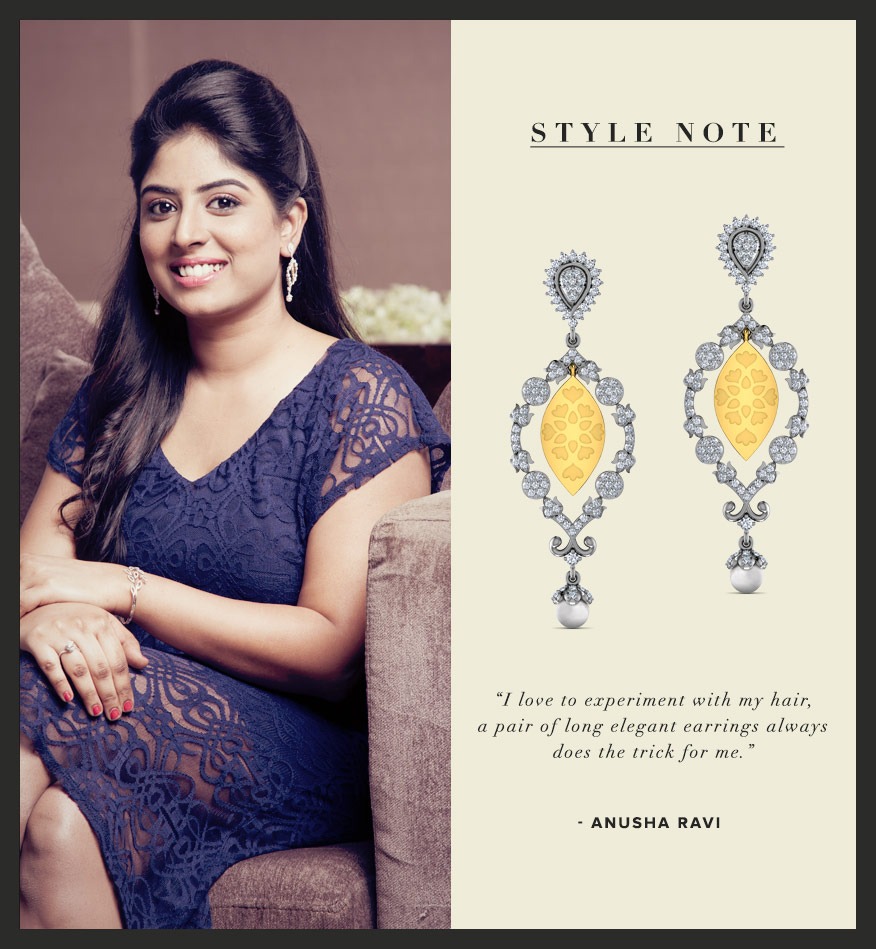 It comes as no surprise that Anusha loves playing dress up though she is not a slave to trends, giving her nod only to ensembles she is comfortable in. She loves ethnic wear and often experiments with hairstyles, be it messy braids or big curls. As far as bling is concerned, she gives her vote to simple
diamond studs
as they match everything. Her bauble box also boasts of
long earrings
and
bangles
and prefers to leave her neck bare for an elegant and sophisticated look. But her favourite jewel? "That would have to be a smile," she reveals with a grin!
This is part of a series of everyday tales of wonderful women. Discover more stories here.