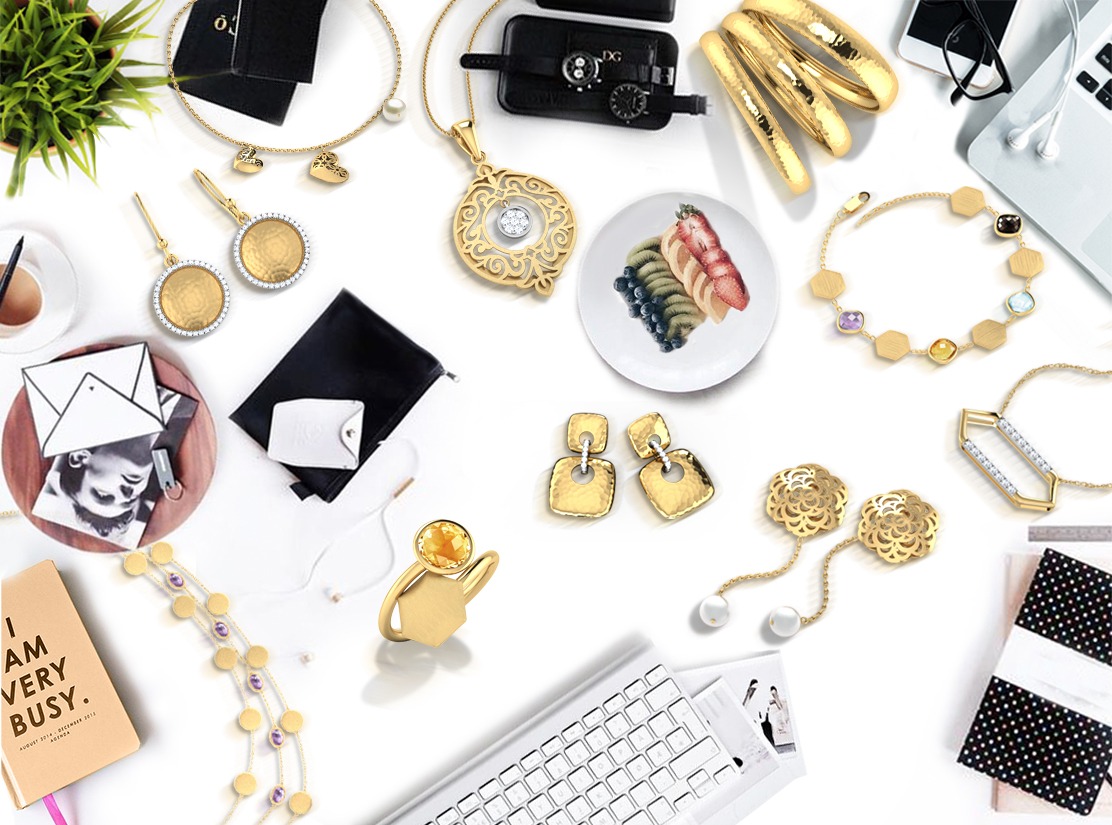 15 Sep

Tools of the Trade: Workwear Jewellery

Nothing but fab jewellery tips to accessorise every office outfit like a pro!

Let's face it, dressing for work can get dull. It's the same old story day after day. Enter Jewellery. It's the perfect accessory to enhance any boring outfit and to highlight what you really want to show. So go ahead and use our tips on how to carry jewellery off at work and bling on ladies!

Tip 1: Enhance, not exaggerate
With the right amount of accessorising, you can ensure that your jewellery doesn't overpower your outfit in any way. Keep it elegant and sleek. You could create a perfect statement with simple diamond studs or pearls or a plain gold bracelet.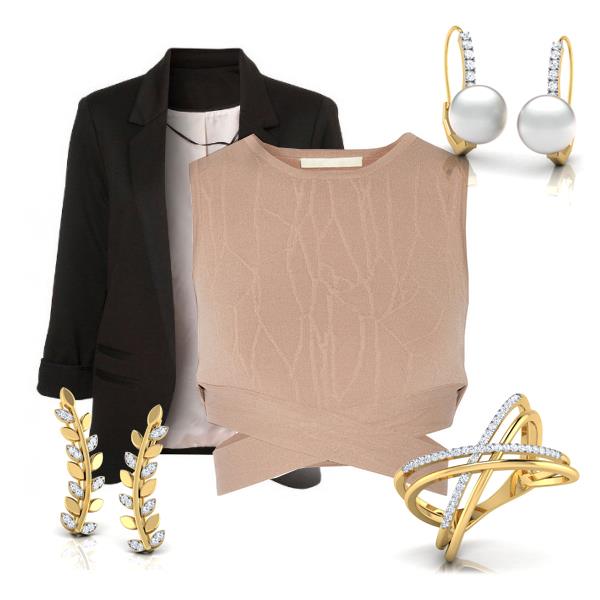 Get the Look: Elle Interlooped Cutout Bracelet, Eartha Cluster Stud Earrings, Snow Line Pearl Earrings
Tip 2: Infuse your personality
Layering two simple chains, adding your favourite bracelets along with an elegant hoop can all cleverly inject your interests. Mix and match styles and gemstones to reflect your style.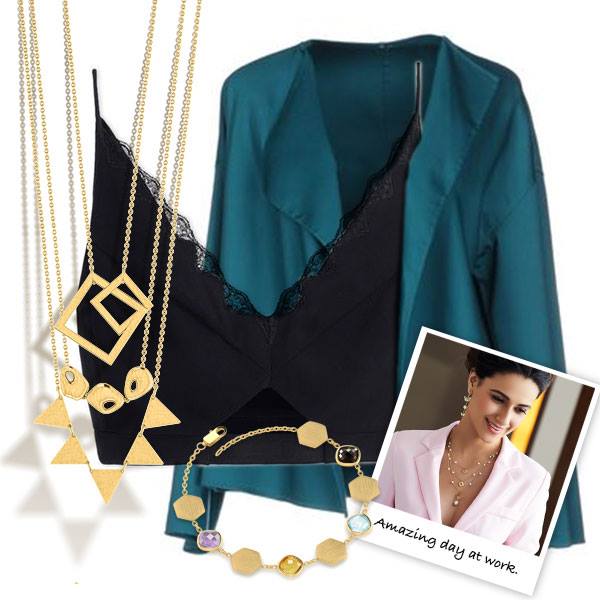 Get the Look: Branna Hammered Hoop Earrings, Andria Stamped Bracelet, Cyanne Hammered Necklace
Tip 3: Less is more
When it comes to work jewellery, minimal is good and minimal in new now. And for all the married women who don't want to quit wearing tanmaniyas or mangalsutra, there are now stylish and sleek designs of mangalsutra chain and tanmaniya designs, which certainly, don't look over the top.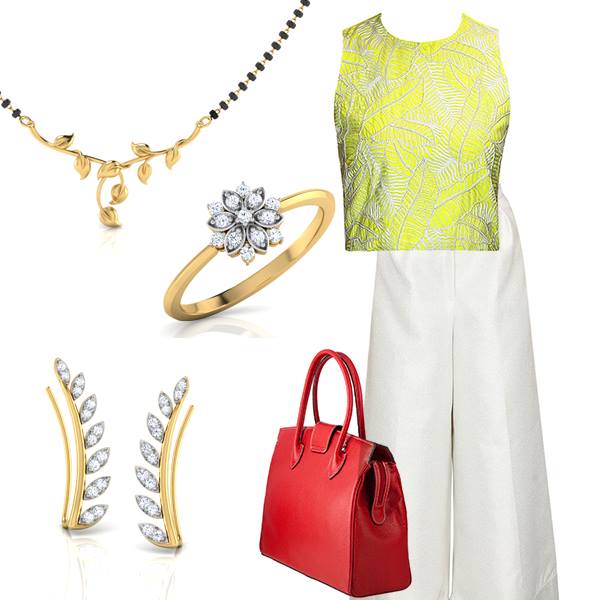 Get the Look: Daisy Ear Cuffs, Chayla Leafy Gold Mangalsutra, Kiki Fiorella Floral Ring
Tip 4: Say yes to patterns
Go for geometric designs, they make a statement effortless. Complement the everyday go-to ring with a midi ring, a perfectly-fitted bracelet and carry an intricately designed office bag to add a touch of oomph.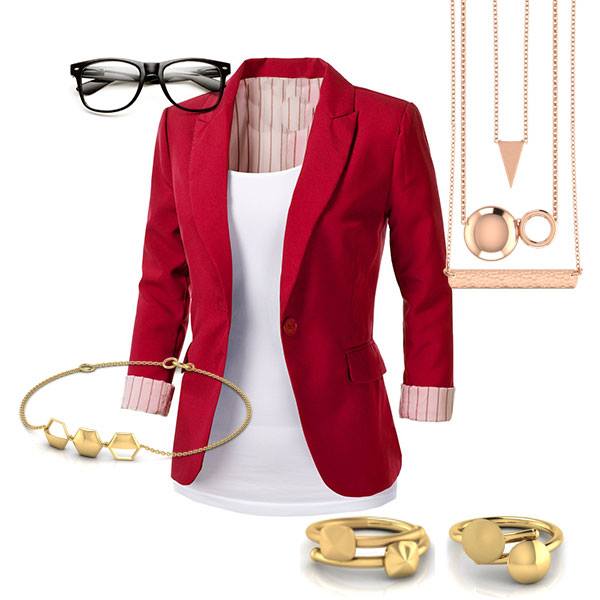 Get the Look: Alsona Geometric Ring, Gap Midi Ring, Ansley Geometric Bracelet, Senna Geometric Necklace, Cristy Hammered Necklace, Jimi Hammered Necklace