Your Favourite Designs at Your Doorstep!
See How it Works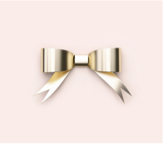 Give Her the Gift of Choice!
Book a surprise Try at Home and let her pick from 5 stunning designs.

Ensure the Perfect Fit...
Always.
It Doesn't Get Easier than This!
It's free and there's no obligation to buy!
Pick Your 5 Favourite Designs!
Choose the designs that you want to try. Try up to 5 designs in the comfort of your home :)
Book a Free Try@Home Appointment
Our Try@Home consultants will get you your chosen designs - at home or at work!
Buy Only if You Like
Love the designs? Buy on the spot ;) And if you don't like it, there's no obligation to buy!
Pick from Our Bestsellers
Hear it from Our Customers