Your Favourite Designs at Your Doorstep!
See How it Works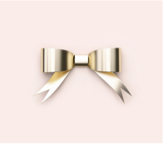 Give Her the Gift of Choice!
Book a surprise Try at Home and let her pick from 5 stunning designs.

Ensure the Perfect Fit...
Always.
It Doesn't Get Easier than This!
It's free and there's no obligation to buy!
Pick your favourite
designs online
Add Minimum 1 design
Book an appointment
(It's Free!)
Select your convenient date,
time and place.
Try the designs
Our Try at Home consultants
will get you your chosen
designs - at home or at work!
Buy Only if You like
Buy on the spot! And if you don't
like it, there's no obligation to buy.
Pick from Our Bestsellers
Hear it from Our Customers