Try at Home
Click here to see all designs available for Free Try at Home Service - Book an appointment to see designs at your home
Designs in Store
Click to see designs available at any store. OR place your order online & pickup from the selected store on the same day
Fast Delivery
Designs that will reach you faster. Click to check designs ready for a Sure & Swift delivery.
Discount
Price: High to Low
Price: Low to High
Latest
Featured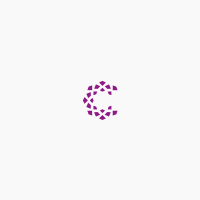 Know More about CaratLane
Bond with the Priceless Glitter of Designer Earrings
Women of today should thank their stars for enjoying the luxury of making their dreams come true! Especially when it concerns the unique jewelled preferences that are exhibited by jewellery lovers, a host of ornate designer gold earrings can be selected and purchased effortlessly via Caratlane. Permitting the convenience of shopping for precious jewellery from the comfort of your homes, Caratlane comes as a single-window platform that caters to a variety of modern jewellery needs. It is when you choose to buy jewellery online that you get to derive the advantage of "Try at home" feature extended by Caratlane. Seen as a customer-centric characteristic that guarantees complete satisfaction to patrons, this option paves the way to arrive at a well-informed decision concerning your gold designer earrings selection.
Plentiful Options to Choose From
There is no dearth for creativity when it concerns the latest jewellery designs that are available on Caratlane. With every design vouching for its exclusivity, the artistic craftsmanship comes alive in the form of various metallic sheens. Along with 22K and 18K yellow gold earrings, the aesthetic appeal of 18K white and rose gold creations are irresistible. Planning to invest in a pair of 14K gold ornaments? Then you have the advantage of placing your bet on the variants of yellow, white and rose gold. All these ornaments curated keeping in mind the ever-changing fashion trends in the jewellery segment invariably make Caratlane the choicest
designer jewellery online
platform for jewellery enthusiasts.
The Enchanted Collection
True to its name, it is a matter of seconds after which you will fall in love with the enchanting collection of modern
gold earrings
, all because of the imposing beauty of rose gold. Simplicity coupled with elegance is the signature of Curved Filigree Earcuff Earrings; an ornate pair of ear adornments made of 18K rose gold. You cannot miss the minimalistic design portrayed by Trinity Filigree Stud Earrings; a wonderful creation of rose gold studs. On the lookout for chandelier earrings that will add a touch of class to your countenance? Then, it comes as a wise move to place your bet on the Exquisite Filigree Chandelier Earrings that have the stony glitter bestowed by two smoky gemstones as tailpieces. Invest in a pair of Amethyst Filigree Jhumkas for you to exhibit the elegance of the lavender shade bestowed by 4 amethysts embossed in this wondrous pair of
earrings for girls
.
Gleam with the Sheen of Festive Earrings
Festivals come in as perfect occasions to get decked up in the best of your attires. Allowing all the women to complement their festive ensembles with precious accessories, this segment of designer ear adornments comes as a star attraction. The Three Tier Filigree Jhumkas is one such creation that showcases the artistic mettle of modern jewellers. Without wasting even a moment, place your bet on Conoid Filigree Drop Earrings to step out in style for a grand celebration. Graceful Filigree
Gold Hoop Earrings
is another wonder of the designer segment that features the perfect contrast between rose gold and pearls.
Customer-Centric Options to Go the Thrifty Way
In addition to different weight ranges that allow you to match your desires to as much as your purse can buy, the concept of affordability is strengthened by different price brackets that these
gold jewellery designs
are put into. This way, you not only have the luxury of choosing appealing models but also arrive at a well-informed and feasible solution to all your jewellery needs. Browse through the multiple images by hovering over the ornament. This will help you simplify your decision making process when you can assess the extrinsic traits of an ornament through multiple views from different angles.